Jomari Yllana accused of abandoning live-in partner and two sons for another woman
Actor-turned-politician Jomari Yllana got accused of abandoning his partner and his two sons
Fans started speculating when Joy Reyes, Yllana's partner posted several accusing posts on her Instagram account
Aiko Melendez, Yllana's ex-wife reacts to the issue, saying that her heart goes out for the children involved
Actor-turned-politician Jomari Yllana finds himself in hot water as speculations about how he allegedly abandoned his live-in partner and son for another woman.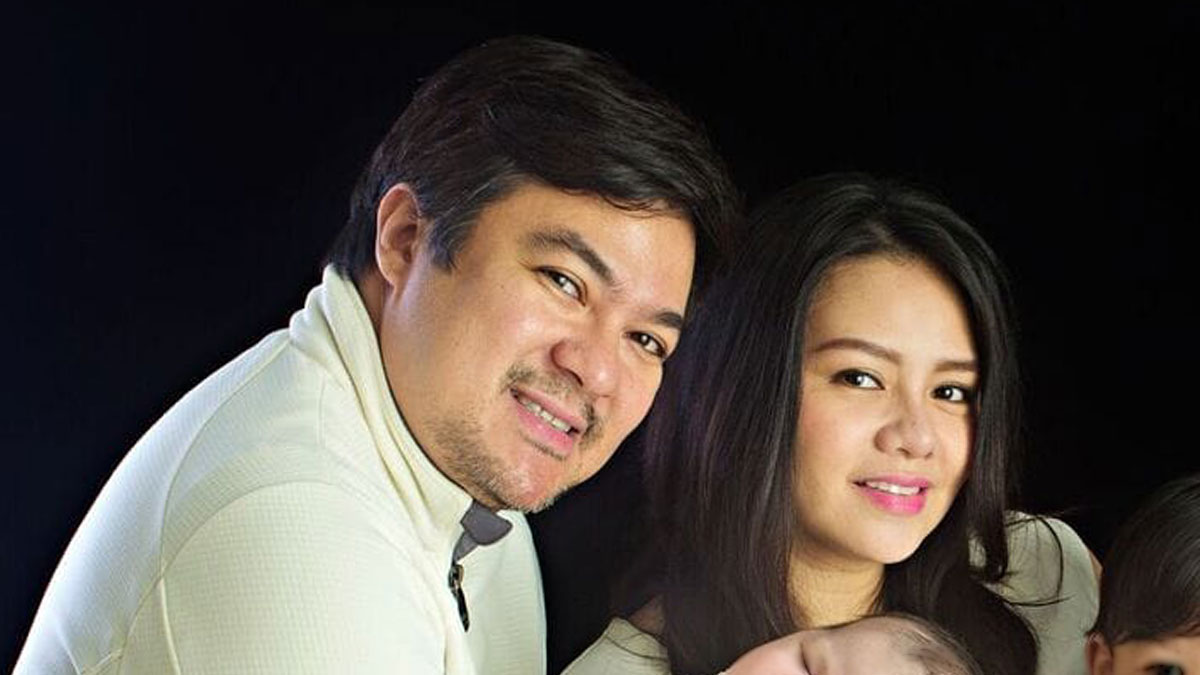 Joy Reyes, his non-showbiz partner recently reacted to a blind item, and now fans are speculating hard about the split and the issue at hand.
Did Jomari Yllana abandon his partner and children?
On Sunday, Reyes shared a screenshot of an article on her Instagram page, writing: " I used to enjoy reading write ups about me and my sons and our happy family before the chronic womanizing destroyed my life and my baby boys' lives. Now, unpleasant blind item na lang."
She also pointed out an unsettling detail about how the other women have more money than she did.
In another separate post, she shared a photo of her carrying her two boys as she ranted about a "cheating partner" who continues to "make things difficult and miserable for me."
"I gave up my career bec you asked me to with the promise that you will take care of me, of us. Hindi ako ang may atraso sa inyo para kayo pa ang galit na galit sa kin. You could have at least considered giving even a tiny speck of respect to the woman who believed all your promises, gave you 2 adorable babies and looked up to you thinking you are capable of being a good husband and a father who our kids will be proud of. Nagawan mo na ng masama, wag na salbahihin pa lalo," she added.
It was only last August when Jomari, who currently serves as a councilor in Paranaque, welcomed his second child with Joy, named Jom Christiano Fangio. They have another son, Jom Christiano Ayrton, born in July 2018.
Aiko Melendez reacts to ex-husband's issue
Yllana's cheating and abandonment issue with his former live-in partner had apparently reached the ears of his ex-wife, Aiko Melendez.
In an interview that she made on Tuesday, November 26, she aired out her opinion on the matter.
According to Melendez, she wants to remain silent about the issue, as a sign of respect to her current partner, Vice Governor Jay Khunghun.
However, she also said that she hopes that the matter could be resolved, especially since there are children involved.
"Bilang may karelasyon ako ngayon, si Vice Governor Jay Khonghun, gusto ko yung ibigay na yung respeto na yun na ayaw ko mag-comment."
"Pero ang prayer ko, kung ano man ang hinihingi ng bawat partido, sana mabigay, lalo na at may batang involved."
The Prima Donnas star also continued to say that although she and Yllana are not on speaking terms, she'd like to give that privacy to them to solve it out of the public eye. She also expressed that her heart goes out to the kids, and prays that they receive the treatment that they deserve.
"Ako kasi, tatay ni Andre si Jomari. Although hindi kami on good terms talaga, speaking terms, I'd like to give that to them—to solve this privately."
"And my heart, of course, goes to the kids because I'm a mother too. So sana maayos nila and mabibigay na kung ano 'yung nararapat sa mga bata."